For Beeldwerk Media I animated this piece that was part of a project for a restaurant chain called "De Beren". My job was to create an energetic animation that gets restaurant employees exicted for the new Academy app.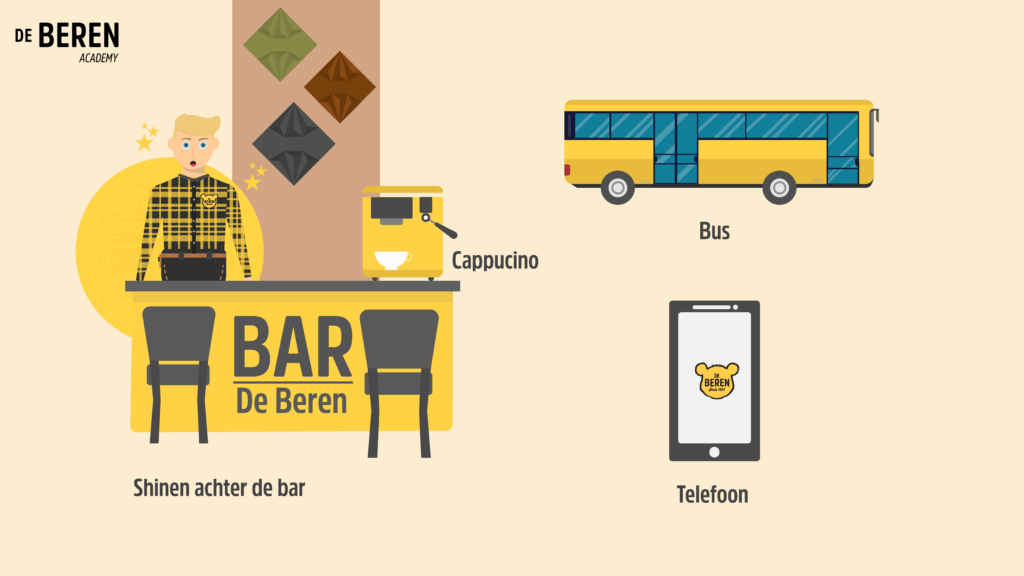 Beeldwerk Media provided design boards with assets that I could use in the animation. They also provided character designs and a voice-over text.
I used the voice-over text and design boards to create a story and animatic. After recording a rough voice-over myself and searching for some music that fit the concept, I could map out the timing and duration of the animation.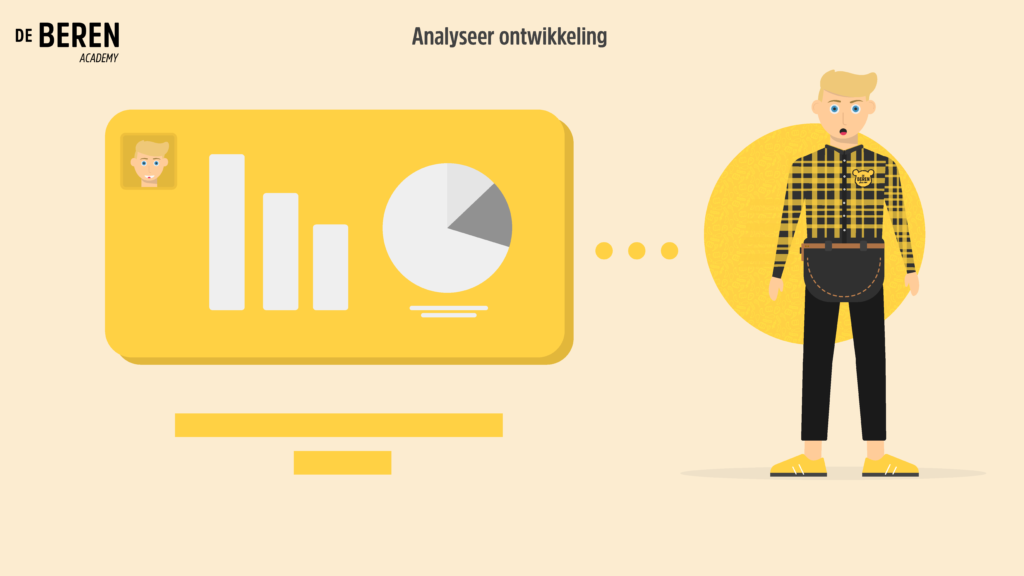 Thinking about how to lead the eye of the viewer to the right place on the screen is the next step I took. I want to make sure the viewer has the chance to focus on the most important part of the animation without being distracted or confused.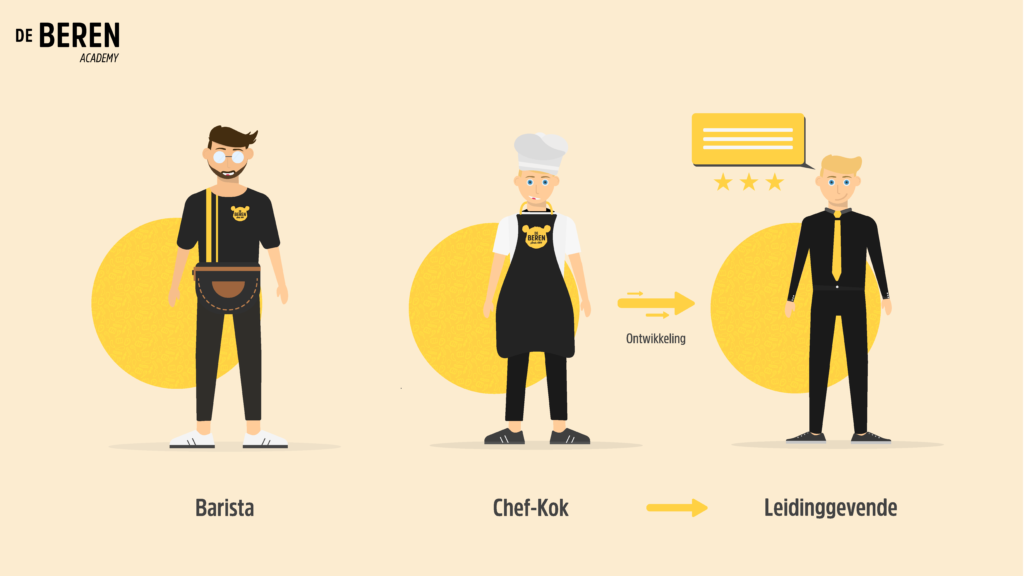 The foundation of the animation now stands and what's left is to add the freshly delivered professional voice-over and create some nice and smooth transitions and character movement.
Voice over and design – http://beeldwerk-media.nl/
Animation – www.jochemneerhof.com